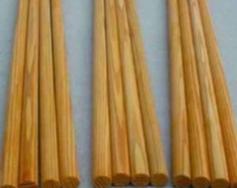 Surewood Shafts
Test Pack - Hunter
Regular price
$38.00
$0.00
Unit price
per
Hunter Test Packs allow you to determine the proper spine for your bow, arrow length, and point weight setup. This is the only sure way to determine your best spine. Hunter grade shafting provides you with carefully hand spined shafting to determine the proper spine for your setup. Hunter grade shafting has more runoff than average compared to Premium. However, it is minimal and hunter shafts are high enough quality that even the most scrutinizing archer of today can utilize a hunter test pack to determine the best spine for a given setup.  
Test Pack includes 3 Spine Groups with 4 shafts each. For example, Choose 50-55 to 60-65 if you would like a test pack including 4 shafts each of 50-55, 55-60, & 60-65.
11/32" 
Cutting to length and point tapering is available as an add on service option.  See the Services page under Products.  
---
Share this Product
---